Programming Languages
On embedded systems and in data acquisition applications the office is preferentially using the C programming language and, depending on the processor platform used, Assembly while other object-oriented projects (OOP; UML modeling; etc.) are being realized in C++, C#, Ada, Java™, and Delphi®.

Depending on agreements with the customer, the industry's standard tool sets of various manufacturers are being used during development and analysis of the software.

In addition to this, programming languages like FORTRAN, Perl, Lisp, Pascal, shell script, PHP, Python and other script languages are being used together with the development tools commonly present on UNIX®, Linux and other operating systems.

This includes detailed experience with software-related hardware issues, network configuration problems, Internet access and web-surfing tools, office tools and a variety of configuration and build management techniques.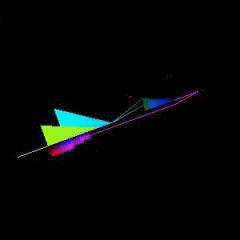 Model airplane (3D OpenGL graphics)


© 2009-2019 Dr. Rudolf R.H. Dittrich, Taufkirchen